Search for services, locations or addresses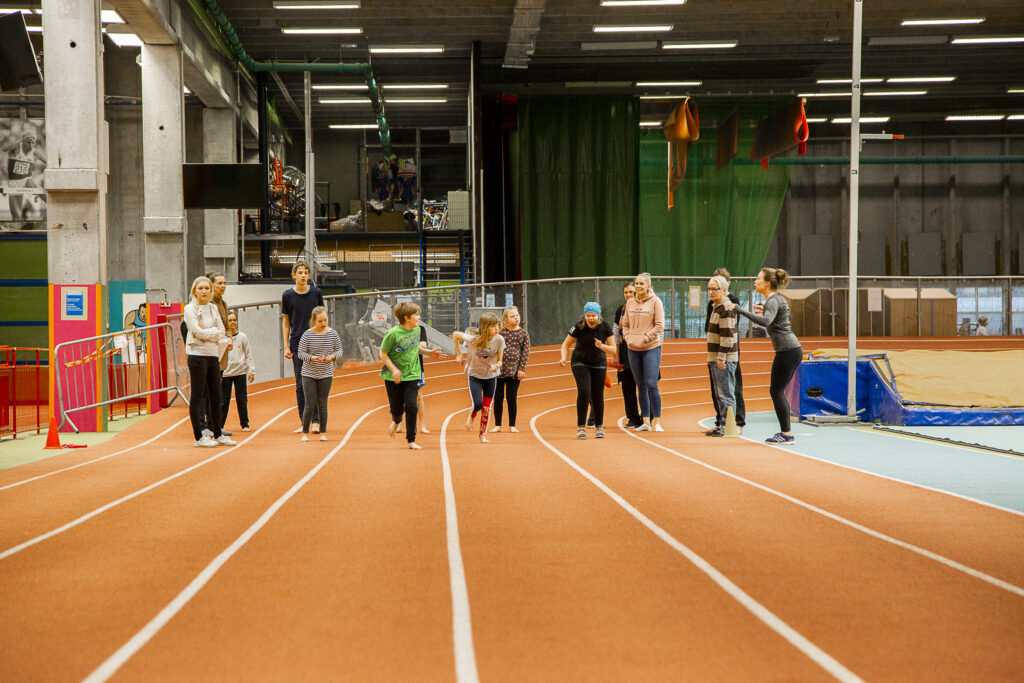 Children and adults running and standing on the straight running track at Liikuntamylly.
Municipal service, Culture and Leisure Division, City of Helsinki. Source: www.hel.fi
Contact information
Jauhokuja 3, 00920 Helsinki

Cashier, +358 9 310 87535 (call)

Facility supervisors, +358 9 310 87533 (call)

Manager, Lauri Immonen, +358 9 310 87530 (call)

Opening hours: Mon - Fri 7.00 - 22.00 the doors will close at 21.00 Sat, Sun 8.00 - 22.00 the doors will close at 21.00 29.5 - 27.8 Sat, Sun 10-17 doors close at 16.00

Exceptional opening hours: 22.6 7-16 (entry ends 15.00 when doors close) 23.6 CLOSED 24.6 CLOSED 25.6 CLOSED

Look at the route to this place (New tab. The HSL Journey Planner is not an accessible service)
Events
Here you can find information about events provided by the unit
Web sites
Reservation of sports facilities (new tab)

Definitions for the price groups (new tab)

Chargeable customer cards contract terms (new tab)

Regulations and instructions (new tab)

Reservation Calendar (new tab)

Enrolment instructions and schedule (new tab)

Sport events: Budo sports, self-defence sports, climbing, basketball, gym, volleyball, wrestling, table-tennis, floorball, badminton, dance, gymnastics, functional training, athletics. Services: Drink and snack machines in lounges, women's and men's dressing rooms and showers, lockers, deposit of own lock, 2 meeting rooms for 30/50 persons. Other info: Facilities generally do not have to be booked. In the evenings and on weekends during fall/winter/spring the facilities are mainly used by sports clubs and are reserved. Please check the booking calender for the reservations.